Find Out More
About the Area Around Hacienda Palo Blanco
Located on the East Cape of the Baja peninsula, Los Barriles is a scenic one hour drive from the San Jose del Cabo airport and one and a half hours from Cabo San Lucas.
This traditional sleepy Mexican fishing village has a friendly, relaxed vibe and is a mecca for outdoor enthusiasts. You can stroll the sandy beaches for miles, snorkel the reefs, or kayak into the sunset. Deep-sea fishermen return year after year as the catch is always good and there are several excellent fishing tour companies and guides in town. If you are more of an extreme thrill-seeker, you can rent an ATV, a mountain bike, or even a horse and go explore the desert. The Buenos Aires and San Bartolo arroyos are favorite destinations for all explorers!
Los Barriles is internationally known as an exceptional windsurfing and kiteboarding location and the famous Lord of the Wind Festival held here every January draws huge crowds.
Los Barriles is also a great town for dining and shopping. If you have a taste for home-cooked Mexican food, there are any number of choices, from local simple taco stands to delicious seafood. And if you'd like a change, try La Casita for sushi, Lighthouse Pizzeria for wood-fired creations, or Tio Pablo's for American style. You'll be delighted by the wide selection offering traditional Mexican breakfasts al fresco, lunchtime joints where the locals gather, and formal upscale restaurants where you can celebrate a special occasion in style. And try Chapito's, the local grocery store stocking most North American favorites, where you can buy the fixings for a great picnic to take to the beach. Several local organic and health food stores provide even healthier options!
https://www.youtube.com/watch?v=eIEP7wssGUY
There is a significant Canadian and American expatriate community who live here and who are actively involved in all kinds of activities from releasing baby Olive ridley turtles into the sea, organizing art exhibitions, helping stray animals, running a bookstore, celebrating traditional Mexican holidays—it's all here in Los Barriles!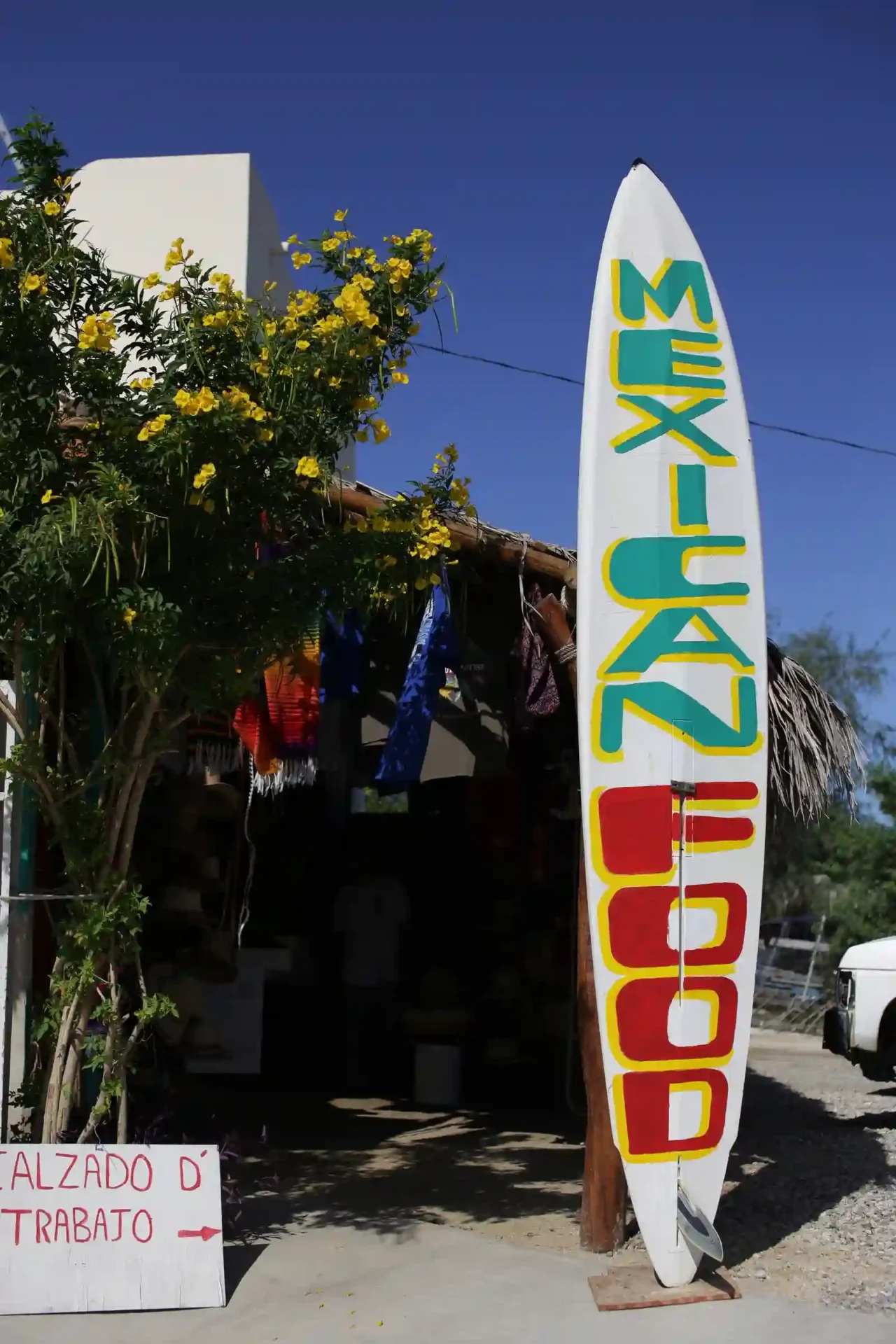 Other Communities Within Driving Distance
El Triunfo and San Antonio – A short drive just outside of Los Barriles, these historic picturesque silver mining towns offer outstanding opportunities for photography.
Punta Pescadero – Outstanding fishing and surfing.
Todos Santos – A bohemian artistic community with beautiful beaches.